Our - Car Brands
Alzayan Auto Spare Parts LLC is one of the most trusted auto spare parts dealer in UAE where you can buy genuine spares for Rolls Royce, BMW, Mercedes Benz, Mini Cooper, Range Rover, & Jaguar. We also deals with OEM new spare parts and aftermarket replacement items to fulfill our customer's requirement. The company offers best quality auto spare parts at competitive prices in Dubai.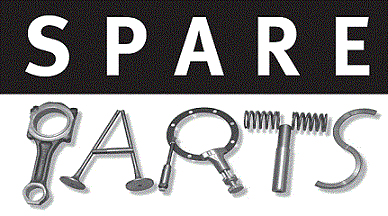 Who we are
Al Zayan deals with both Genuine and OEM spare parts for almost all luxurious car brands in Dubai, UAE.
We deal with wholesale and retail for all automobile spare parts in Dubai. Al Zayan stocks and distributes a wide range of spare parts across UAE. The company offers the best market rate for all spare parts and all items made available with short notice. Our global supply base and exclusive distributorship right in UAE offers us an obvious advantage to provide quality parts at the right price.
Genuine Parts
A Genuine part is a part that is originally put in your vehicle when it was new and has the car manufacturer's logo on it. This does not mean the product is actually made by the car manufacturer, it is often times made by a different company but the car manufacturer's logo is added.
OEM Parts
An OEM (Original Equipment Manufacturer) part is a part built by the same company that built the original product for the car maker. It is the exact same part that is in your car, except it does not have the car maker's logo. These parts are the same as the Genuine part but cheaper as you are not paying for the privilege of having the car maker's logo.
Aftermarket Parts
Aftermarket parts are divided into two categories: replacement parts and accessories. Replacement parts are automotive parts built or remanufactured to replace OE parts as they become worn or damaged. Accessories are parts made for comfort, convenience, performance, safety, or customization, and are designed for add-on after the original sale of the motor vehicle.
Alzayan provides a highly professional service based on open dialogue, trust and a firm understanding of the client's requirement. We excel at delivering what the client wants – and when they want it.
Our talented and dedicated team is committed to delivering high quality spare parts to our customers. Excellence is an intrinsic part of our company culture, and we always aim to exceed expectations in the quality of the services we provide and the results we deliver.